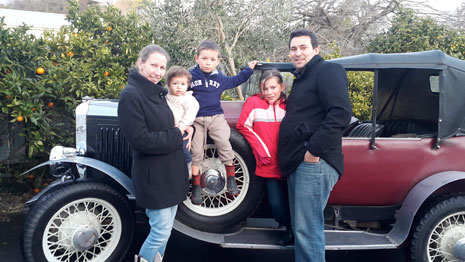 Welcome to the CrestClean team, Brad Farrier!
As the new Regional Manager for Palmerston North/Kapiti Coast, Brad will be overseeing CrestClean's operations in this growing area, which includes Dannevirke, Bulls, Fielding and Paekakariki to Foxton.
"It is exciting," he says. "I am looking forward to growing this region and strengthening relationships with customers and franchisees."
Brad, his wife May and three children relocated to Palmerston North from Christchurch. It was a big decision but it was the right one, Brad says.
"We feel really comfortable with Crest which made our decision to relocate easier. Crest is well structured, well established and set-up. They are a well-respected company. We really like that about Crest."
Brad brings management and commercial cleaning industry experience to his new role.
"If you are not proud of the service you are offering then chances are your clients aren't getting value for money," he says. "Delivering a service beyond client expectation is at the forefront of what we do."
Although Brad is only two weeks into his new role, he was able to hit the ground running after receiving training from Christchurch North Regional Manager Yasa Panagoda and Christchurch South Regional Manager Kiri James.
"I had really good help from Yasa and Kiri in Christchurch so I felt pretty equipped," he says. "There's a lot to take on and a lot to get through. It's exciting. We are really happy and positive about our choice. I am looking forward to the future with Crest."