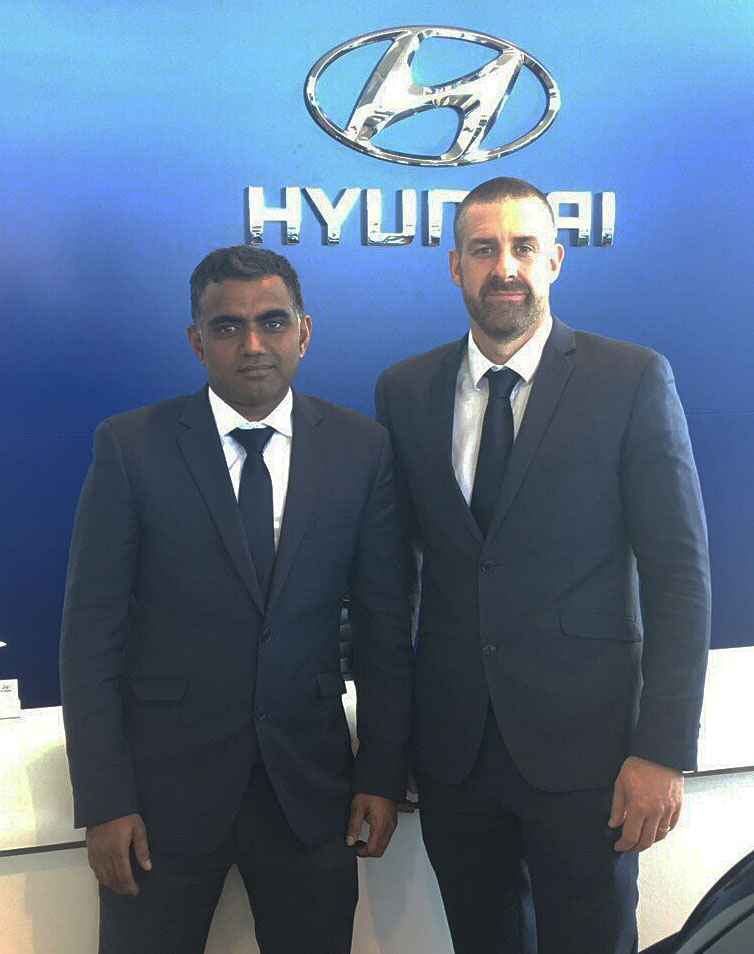 Keeping a corporate dealership's premises dust free and spotless is one thing but selling and promoting the cars to customers is surely a whole new ballgame, right?
But that's just where Lakshman Jetti comes in. This ambitious CrestClean franchisee juggles both roles with aplomb at Hamilton's Ingham Hyundai.
If you turn up in the daytime you'll spot him wearing his stylish corporate suit – but then after hours you'll more than likely catch Lakshman in his smart CrestClean uniform as he gets cracking on the cleaning.
Lakshman quickly made a big impression at the dealership by his work ethic and personality while carrying out his duties there for CrestClean.
He'd landed the cleaning contract for CrestClean after purchasing a vehicle at Inghams and then went on to convince managers they were in need of a good cleaner.
After talking several of his friends into purchasing a Hyundai from the dealership, Lakshman was asked if he'd consider joining the team as a fulltime sales representative.
Lakshman polished up his sales skills and he is now a valued member of the sales team at Ingham Hyundai.
Nivitesh Kumar, CrestClean's Waikato Regional Manager, said Lakshman has the right personality for sales and he was not surprised by the job offer.
"He has a good relationship with the dealership principal. He got several of his friends to buy cars. He knows how to talk and he got a very good deal for them."
Nivitesh is delighted by Lakshman's ongoing commitment to CrestClean and says he's a great franchisee. "He's a very on to it guy and he takes pride in everything he does."
And Nivitesh says anyone looking to buy a new Hyundai should first chat to Lakshman, who has promised great rates to CrestClean personnel who are looking for a new vehicle.
"Lakshman can do great deals for Crest personnel by beating any other showroom's quote, which he has promised to do."
Lakshman has been cleaning at the Hyundai dealership for three years. He's still there for CrestClean and has other customers in Hamilton.