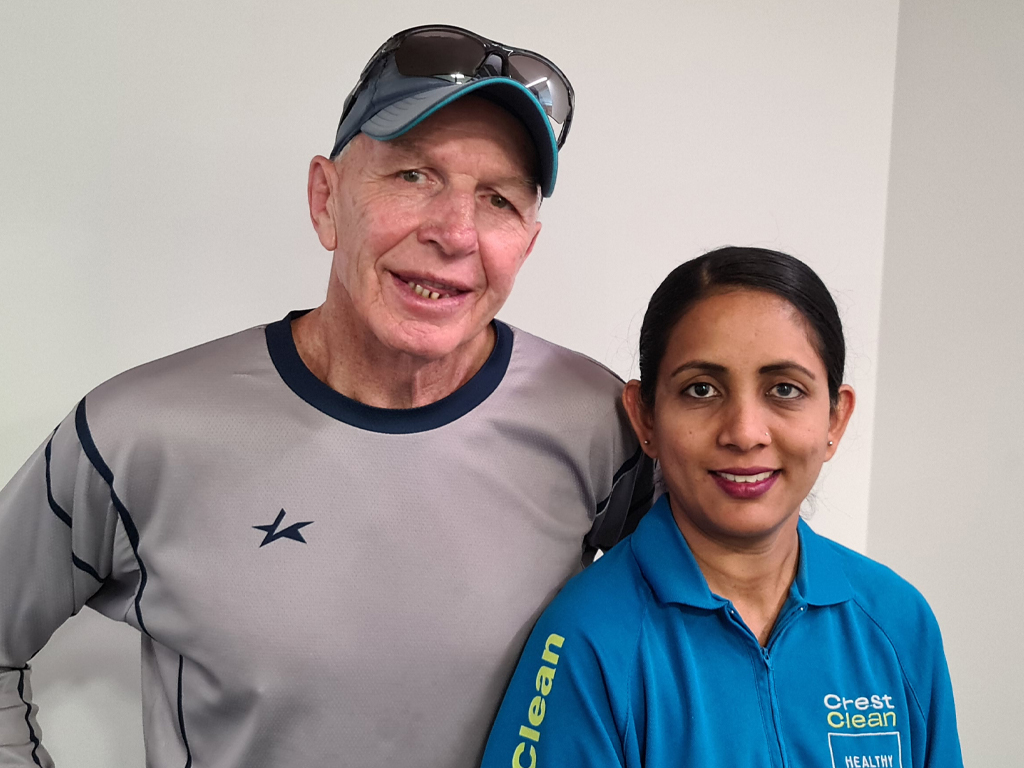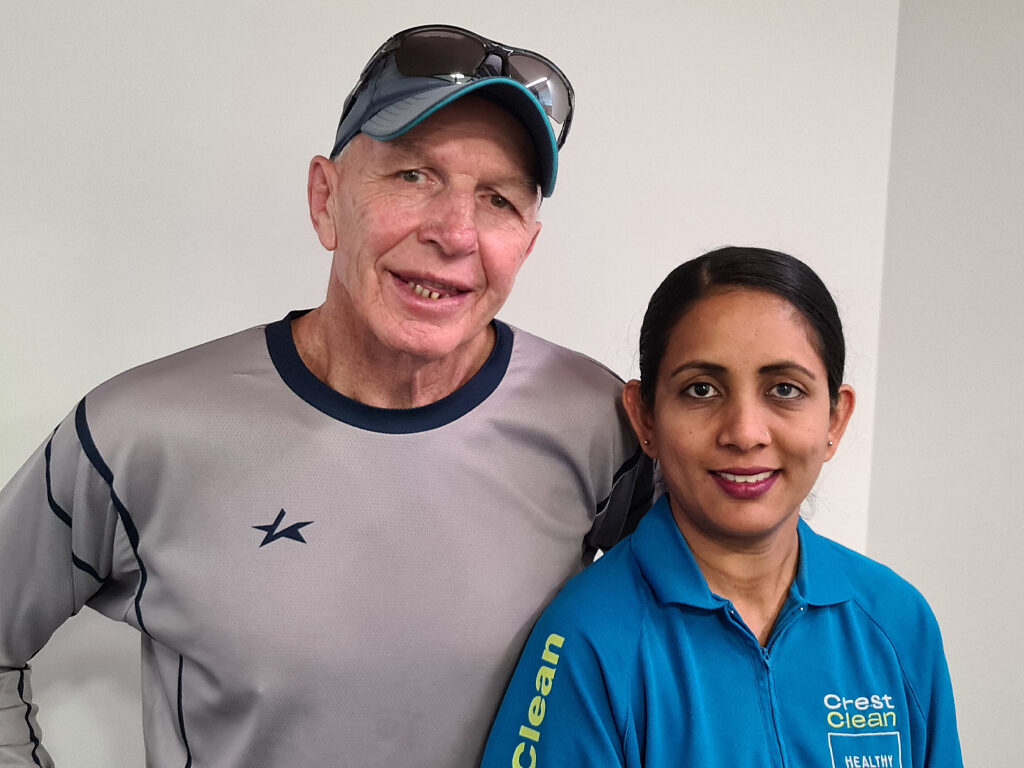 While going about their regular cleaning duties, rugby fans Anurangi and Sanjeet Chandra were surprised to meet sevens coaching legend Sir Gordon Tietjens — and even more surprised to discover that they had been cleaning his office!
The Tauranga CrestClean franchisees had noticed rugby photos on the wall but had no idea who used the office, which is included in one of their customer sites.
It wasn't until a chance meeting one Saturday morning that the penny dropped — the office belonged to the celebrated former coach of the All Blacks Sevens and Samoa Rugby Sevens teams.
"I was wiping the table and I thought 'I've seen this person somewhere', then my husband said 'he's the coach'," says Anurangi.
The couple introduced themselves, and Gordon happily posed for a photo with them, as well as gifting them a T-shirt.
"He was very friendly, he was talking about the rugby and when he went to Fiji. The place he was staying, the hotel, was in the same town that I'm from."
Gordon also offered them a T-shirt for their youngest son, Rynal, 11, who likes to play rugby with his friends at school.
"He didn't have any T-shirts in Rynal's size but told us to talk to the lady in the office who works for him and is also from Fiji. He said we can pop in any time and talk to her. He was really nice," says Anurangi.
"I can't believe we were cleaning his office all this time, and we didn't know it! Now Rynal is hoping he can meet him sometime too."